Malaysia is a tapestry of diverse cultural influences, drawing from its local indigenous, Malay, Indian and Chinese communities as well as its colonial heritage.
1. Milo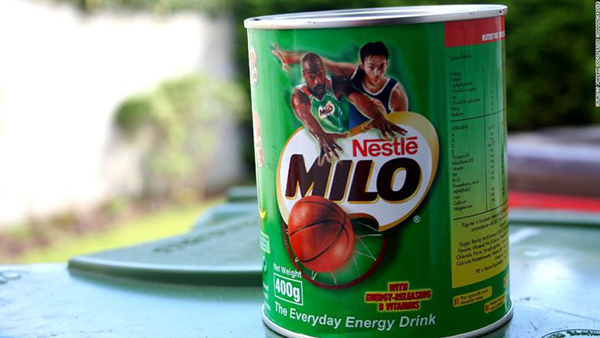 Ask any Malaysian who grew up in the 1980s for a fond childhood memory and you're bound to hear at least one involving the bright green Milo truck, where kids would line up for a cup of chilled iced chocolate.
And it's not just for children. You can order a cup of Milo at Malaysia's Indian-Muslim eateries, known as mamak shops, found throughout the country.
Such is the nation's love affair with the chocolate malt drink that there are many versions of it -- ask for the classic Milo Ice or hot Milo for a delicious, send-your-sugar-through-the-roof Milo and condensed milk hit.
Milo Dinosaur comes with a mountain of pure undissolved Milo powder on top, while mocha lovers will find "Neslo" a good alternative.
Not thirsty? Opt for Roti Milo for dessert: a classic indian flaky flatbread with Milo sprinkled liberally throughout.
2.'Ramly' Burger
Malaysia's answer to a Sloppy Joe, the "Ramly Burger" is hot, oozy, buttery, soft and incredibly messy to eat but tastes so, so good.
Popularized by roadside stalls offering the original Ramly brand beef patties, it has since become a general term for all stalls offering the simple yet delicious burgers -- patties on grilled, buttered buns with condiments such as onions and cucumber, cheese, mayonnaise and the special, sweet chili sauce.
Just follow your nose towards the source of sizzling fat and toasting butter and keep an ear out for the steady hum of the generator.
3.Chili pan mee
Chili pan mee is a seemingly simple Malaysian Hakka dish but, like most of the country's dishes, packs a punch of flavor.
Thick flat or hand-torn noodles are served dry in a bowl with a soft-poached egg, fried anchovies and minced pork, alongside a jar filled with a deceptively innocent-looking dried chili paste. You add as much, or as little of the paste to your bowl and give it a good stir.
Be warned, a little chilli paste goes a long, long way.
4.Claypot chicken rice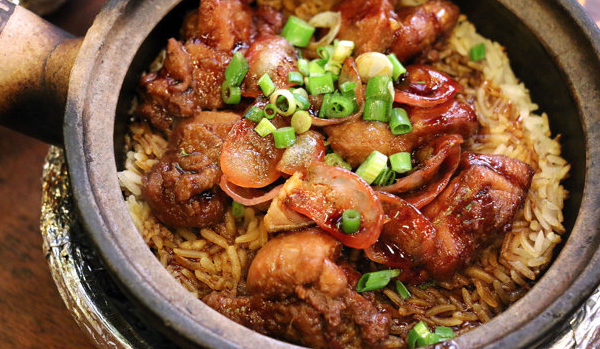 You can find this hot, satisfying meal in almost any non-halal hawker food court in the country, but claypot chicken rice is the specialty of the town of Kampar in the northern peninsular state of Perak.
Rice and chicken are cooked in a sticky, sweet dark sauce in claypots over charcoal fire, until they become beautifully caramelized and imbued with just the right amount of smoky flavor.
What makes or breaks this dish is the crispy rice crust that forms at the bottom of the pot. Think paella, but with Asian flavors.
5.Appam/Apam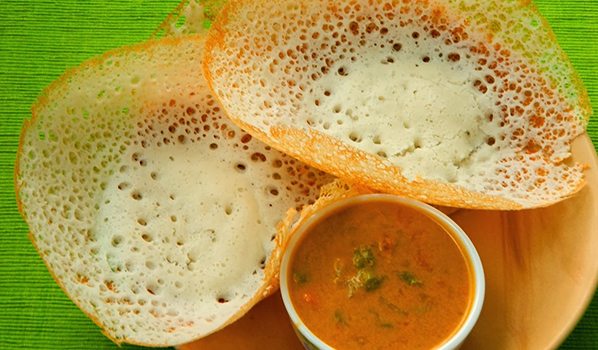 Indian-style appam consist of crepes made from fermented ground rice and coconut milk. They feature crisp paper-thin turned-up edges, and a raised spongy center.
It's served with sweetened coconut milk and sometimes even melted palm sugar. The more indulgent ones don a golden runny egg in the center.
And there's also apam balik/ apom balik. Although similar to appam, it's a completely different dish that some say originated in China.
It features chopped peanuts, sugar, loads of butter and creamed corn, all sandwiched between two thick, soft pancakes or encased within a folded crunchy crepe.
Whichever style you choose, they're all best eaten hot and fresh out of the pan.
Source: CNN Travel
Places we have blogged about